NRL sells America on 'no pads, no helmets, no fear'
Scott Bailey |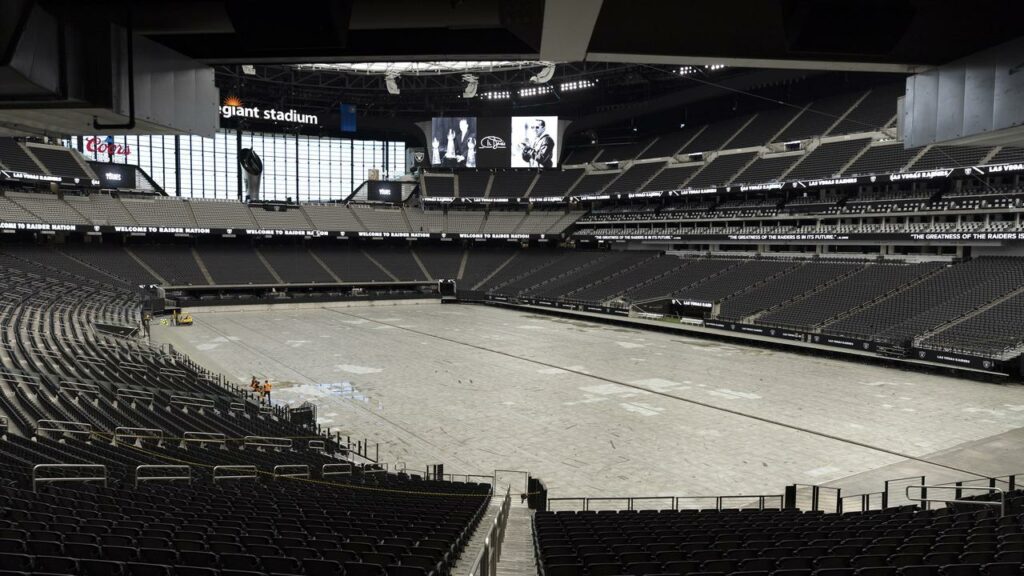 The NRL has launched its first major advertising blitz in America, selling rugby league as a game with no pads, no helmets and no fears ahead of the Las Vegas double-header.
Rounded out with commentator Andrew Voss declaring "this is rugby league" after an explosion of heavy contact and high athleticism, the NRL hopes the 30-second high-impact highlights reel can help sell 65,000 seats to fill Las Vegas' Allegiant Stadium next March.
The advertisement, broadcast in America, begins with slow-motion footage of Penrith prop Moses Leota charging into a defensive line, before an explosion of big hits.
Jorge Taufua's famous shot on Cameron Munster from 2019 is a feature, wisely given it went viral on social media at the time in the US and attracted attention from NBA stars.
Also included are highlights of athletic tries from Joseph-Aukuso Suaalii, Dallin Waetene-Zelezniak and Dominic Young.
South Sydney, Manly, Brisbane and the Sydney Roosters all figure prominently, given they will play in the two fixtures.
In commentary, Voss shouts "That is from another universe … this is rugby league folks."
The NRL have sold around 15,000 tickets for the March 2 double-header, with the majority of those bought by Australians well in advance.
A marketing blitz will come in the US in coming months, with players to travel there to help launch the concept.
"We really want to focus on showcasing how great our sport is to the most amount of Americans possible," NRL CEO Andrew Abdo said this week. 
"Not just live in the stadium, but obviously watching on television on Fox Sports One over in America too. 
"There's a lot to do but we're on a good trajectory. 
"We'll be working incredibly hard over the break and in the coming months to make sure it is the best possible experience for our potential new fans in America. 
"And then hopefully they start finding the competition week in and week out and we see that this fixture starts to build over the next couple of years."
Manly coach Anthony Seibold is currently in the US sorting out training plans, with each club to spend close to two weeks in the country next February and March.
AAP