Six-in-six match-winning cricket ball to be displayed
|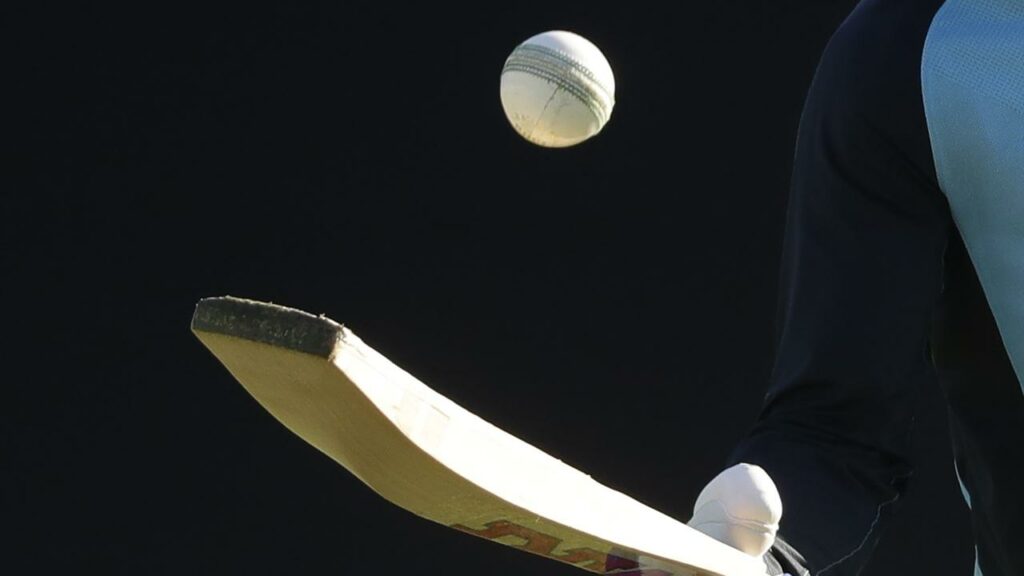 The ball with which Australian Gareth Morgan claimed six wickets in an over to seal the unlikeliest of victories in a local match will get a special display thanks to the Mudgeeraba Nerang and Districts Cricket Club president.
Skipper Morgan produced a cricketing miracle in the final over of a Gold Coast Premier League division three game over the weekend to ensure Surfers Paradise, who were 4-174 and required five to win, were bundled out at the Carrara Community Centre.
"I have (kept the ball)," Morgan told the BBC. "My club president told me to give it to him and he'll make sure to mount it on something special."
Morgan said the umpire had joked with him about needing a hat-trick in the final over and both were left stunned.
"I was in a state of disbelief that it actually happened," Morgan said. "I turned to the umpire and he just shook his head. He went 'that's unbelievable'."
Below is the final over in Morgan's words:
*FIRST BALL
"I came in to a guy who was batting well … in the sixties. Put one down there hoping to entice him to punch it down for a single but he hit it to deep mid-wicket where one of the young fellas took a good catch on the boundary."
*SECOND BALL
"I decided to change from what I traditionally bowl – off-spin – with a couple of little cutters. It stuck a bit in the wicket and the batsman had to check his shot. He ended up lofting the ball to mid-on."
*THIRD BALL
"The batsman managed to pop it up to short mid-wicket, who dived forward and took a hat-trick-worthy catch."
*FOURTH BALL
"A left-hander came in and confused the situation. I had to move the field around. I tried to push it up onto off-stump to contain him. He took a swing and it flew out to point."
*FIFTH BALL
"A bit (of disbelief)… I decided they're going to have to hit this because they really don't have any options for singles. I went at the stumps hoping if he missed, I'd hit. That's what happened."
*SIXTH BALL
"I said to the team this one's going to be the same, nice and full at the base of the stumps… He tried to play a shot but it went through. Then it was a bit chaotic."
Reuters