Children who lived through fires fear the summer ahead
Stephanie Gardiner |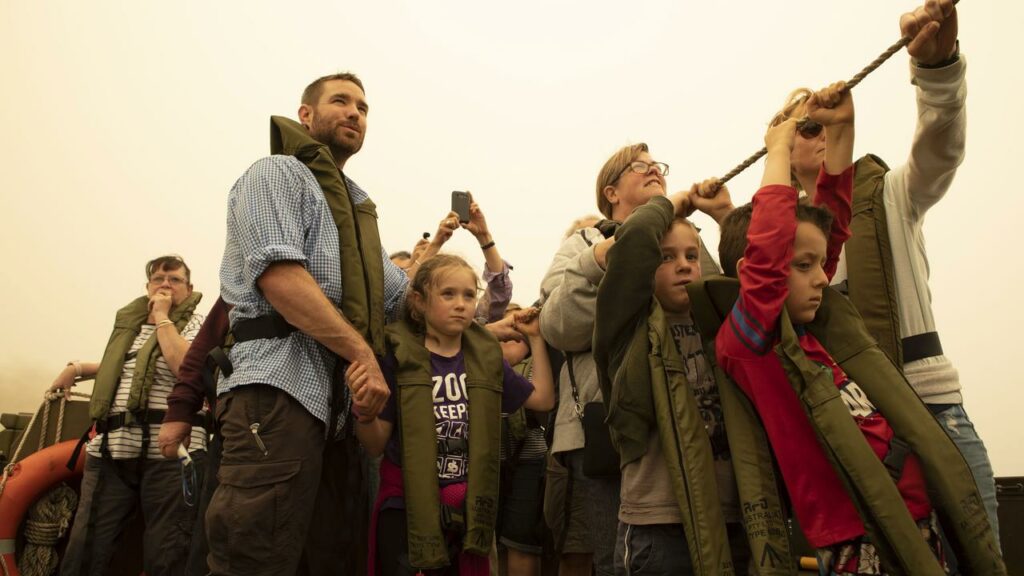 As bushfires burn across several states, children who lived through the Black Summer tragedy have started asking: "will we really have to evacuate again?"
Clinicians at rural children's health charity Royal Far West are reporting a spike in anxiety among children in bushfire-prone communities, as hot weather, strong winds and fire warnings trigger their fears.
The not-for-profit's chief executive Jacqueline Emery said it is critical families and communities include children in disaster preparation.
"It's a very normal reaction as a parent to send a child away in the event of a bushfire, but often that causes more psychological distress for a child," Ms Emery told AAP.
"If they're separated from their primary caregiver during an event like this, and they're worrying for the parent or carer, that can have a bigger impact."
Parents, teachers and other adults can involve children in conversations about disasters and basic planning, like packing emergency bags ahead of time.
"You're allowing children to have some efficacy in this process so they're not helpless," Ms Emery said.
The charity, which supports rural children's developmental health by working with schools and communities, has long warned of a shortage of pediatricians in country areas.
Earlier this year, the organisation reported specialists had either closed their books or had long waiting lists for developmental referrals in parts of regional Queensland, NSW, Victoria and the Kimberley in WA.
Ms Emery said children living with behavioural or developmental conditions needed more intensive support during and after disasters.
"There needs to be preventative resilience-building for these children and access to supports, as well as understanding that you can't really put a time frame on recovery for a child," she said.
Royal Far West's annual major fundraiser Ride for Country Kids will lead a group of cyclists through bushfire-affected communities in southern NSW in March.
The 10th anniversary ride will traverse 330km between Merimbula and Cobargo in the hopes of raising $600,000 to help provide mental and developmental health services for country children.
"It's taking city people out into these rural areas and giving them understanding of the tyranny of distance," Ms Emery said.
"It's hard enough to find an IGA, let alone a pediatrician in so many of these locations."
AAP