Man accused of killing woman and her son to stand trial
Rex Martinich |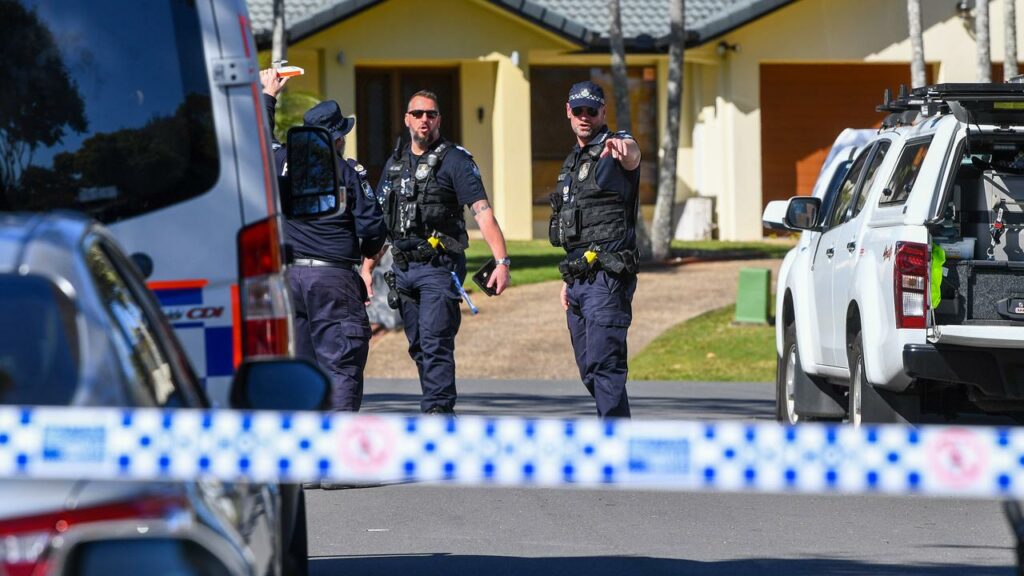 A man accused of stabbing his partner and her son to death at their home in Brisbane' south has been ordered to stand trial on two counts of murder.
Weifeng Huang, then aged 47, was arrested on August 8, 2022 after seeking assistance from triple zero at 9.40am, which led to the discovery of the bodies of Jifeng 'Eileen' Liu, 47, and her 20-year-old son Wenhao 'Sam' Du.
Police alleged the victims were attacked in the early hours of that morning with a long-handled kitchen knife and meat cleaver.
Crown prosecutor Eleni Zambas handed Magistrate Tina Previtera copies of 78 witness statements and 89 exhibits as part of the case against Huang.
He sat in the dock and listened to the hearing with the aid of a Cantonese interpreter.
Under questioning from Huang's barrister, Gerard Elmore, witness Haozhe 'Harry' Yin testified that he had been friends with Sam Du for about 10 years.
Mr Yin said Sam described Huang to him as "lazy and incompetent".
"He did not pay rent and did not contribute to the housework," Mr Yin said.
He denied that Sam had been mad with Huang and said he had just been upset.
Ms Liu's ex-husband, Peiwu Du, also gave evidence with the aid of a Mandarin interpreter and told the court his son had told him little about Huang except that did not speak English.
After nearly two hours of hearing evidence, Mr Edwards conceded there was grounds for his client to stand trial.
Ms Previtera formally charged Huang with two counts of murder and asked if he had anything to say or wished to enter a plea.
Huang shook his head and when told by the magistrate he had to give a verbal answer for the record, he said in Cantonese "I have nothing to say".
Ms Previtera told Huang he would stand trial in the Brisbane Supreme Court at a date to be determined by the Director of Public Prosecutions and remanded him in custody.
AAP