Young Australians want healthy environment right in law
Alex Mitchell |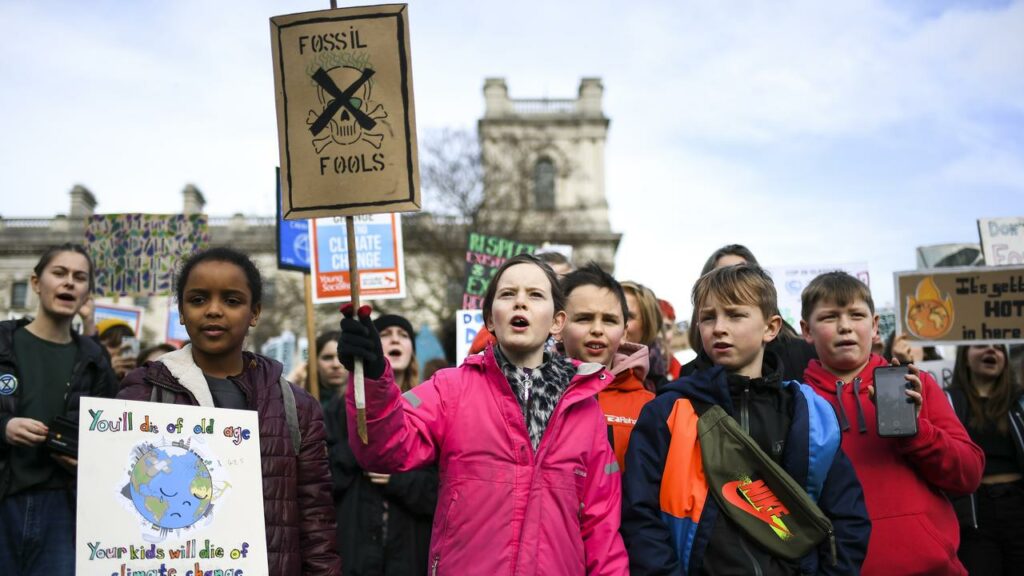 Young Australians overwhelmingly want the right to a healthy environment enshrined in law to keep pace with standards being set overseas.
Australian Conservation Foundation research found nine out of 10 people aged 13 to 24 think they have a right to a healthy environment, with three in four believing the federal government must do more to address climate change.
More than 160 countries have legislated a right to a healthy environment, but no Australian jurisdiction has expressly done so.
The ACT has begun legislating a right to a healthy planet, while NSW lists it as a "guiding principle" of climate action.
"Australia is falling behind other nations by failing to enshrine in law the right to a healthy environment," ACF chief executive Kelly O'Shanassy said in a statement.
"This right is recognised in 161 other countries … a growing movement of children and young people are raising their voices for a safe, liveable future, taking action on the streets and in the courts."
A report released on Tuesday with Save the Children and the Australian Youth Climate Coalition calls on the Australian government to enshrine the right.
It also wants the government to strengthen intergenerational equity principles by considering children's rights in national environment law.
Two-thirds of those surveyed think the federal government must pay more attention to their views on climate change.
Independent Senator David Pocock has a bill before parliament that would require decision-makers to consider the health of children when making significant decisions, and to factor them in to coal and gas policy.
Asked if the right to a healthy environment should be legislated, Greens senator Sarah Hanson-Young said "nature needs a voice".
"Over and over again, nature gets compromised … the biodiversity crisis, native forest logging, the Murray-Darling Basin, the Great Barrier Reef, there's always an excuse not to do what is needed to protect nature," she told reporters.
"I don't think Australia can keep fronting up to international conferences, signing up to pledges like zero extinction without understanding what a rights for nature framework will eventually have to require."
AAP