Epidemiologist shares dire prognosis in climate case
Rudi Maxwell |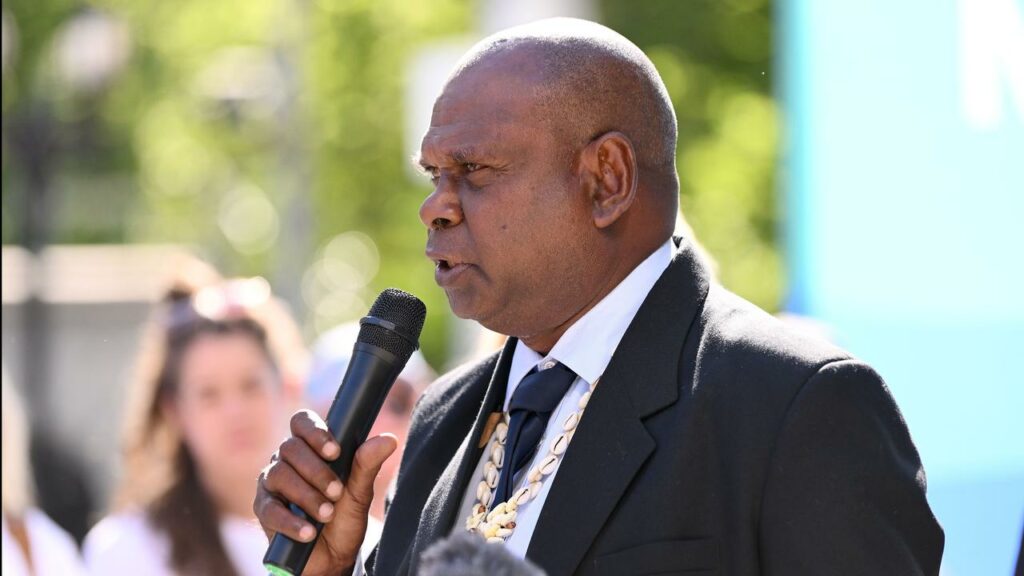 Torres Strait Islanders grappling with the impacts of climate change could face an increase in mortality as temperatures rise, a court has heard.
Elders Pabai Pabai and Paul Kabai have launched a class action on behalf of Torres Strait Islanders, challenging Australia's lack of action on climate change in the federal court.
This week, in Melbourne, the court heard from expert witnesses in climate science, marine biology and public health.
Marine biologist Terry Hughes from James Cook University said anthropogenic climate change was having notable effects on tropical marine species and ecosystems, including in the Torres Strait.
When seagrass meadows die it impacts marine species, including dugongs, because that is their main food source.
Substantial diebacks of seagrass, linked to climate change, have been documented in the Torres Strait, Prof Hughes said.
Spikes in sea temperature during increasingly hot summers have also produced episodes of mass coral bleaching.
On Friday the court heard from Linda Selvey, a public health physician and infectious diseases epidemiologist.
Dr Selvey said people in the Torres Strait are already experiencing food insecurity, due to the cost of food as a proportion of their income and increased difficulties in growing vegetables due to salination.
She believes that the Torres Strait will experience an increase in mortality due to global temperature increases.
The elders are arguing the Commonwealth owes a duty of care to Torres Strait Islanders to take reasonable steps to protect them from the harms caused by climate change.
In June the Federal Court held two weeks of on-country hearings, from Boigu, Badu and Saibai islands and Cairns.
As well as hearing evidence from traditional owners, the court was taken on trips around the islands to see the damage caused by rising sea levels to plants, cemeteries, homes, cultural sites, sea walls and by erosion.
Mr Kabai told AAP that he, Mr Pabai and other traditional owners had provided the court with the human side of the story – and he had travelled from his home on Saibai to hear the experts explain the science.
"We are explaining what's been here on Saibai, Boigu and Badu before, from our forefathers and our ancestors," he said.
"We are here to defend our country in the Torres Strait."
The hearings will continue in Melbourne from Monday.
AAP