Winston back after National loses ground in NZ election
Ben McKay |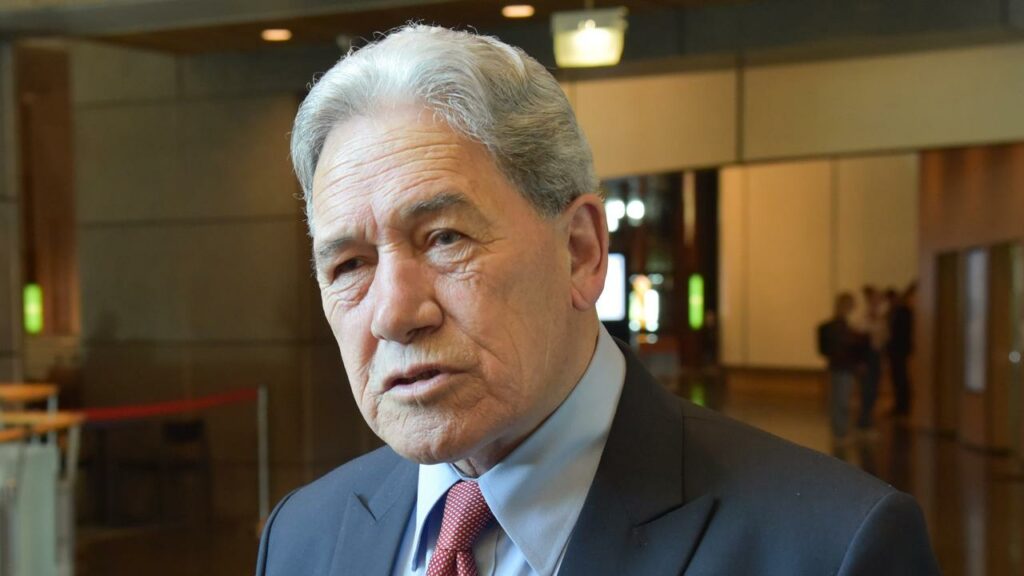 Incoming prime minister Chris Luxon insists he is not disappointed to lose ground in the final election count, which will see New Zealand governed by three parties of the right: National, ACT and NZ First.
Mr Luxon's centre-right National party slipped from 50 MPs to 48 in the revised count, released by the electoral commission on Friday.
That shift, combined with an additional two MPs won by the Maori Party, means National can no longer form a majority coalition with ACT, its preferred coalition partner, in the next parliament.
Mr Luxon and ACT party leader David Seymour spent much of the campaign imploring Kiwis not to vote for Winston Peters' New Zealand First.
However, Mr Luxon said he accepted he needed to "crack on" and form a government with them.
"We've had a great series of conversations, we've been in conversation from the day after the election," he said.
"I'm very confident, having spoken to both leaders, that everyone understands what's involved here.
"They want to deliver certainty for the New Zealand people and we will deliver strong and stable government."
The final count has National on 48 seats and ACT on 11, for a total of 59 MPs in a 122-seat parliament.
NZ First will send eight MPs to Wellington, a bloc that will be critical in delivering the majority Mr Luxon needs.
Mr Peters is an enduring presence in Kiwi politics, first elected in 1978 as a National MP, quitting in 1993 to form NZ First.
Again he finds himself with the whip hand.
He was last in the "kingmaker" role in 2017, when he formed a government with Labour and put Jacinda Ardern's party into power. 
NZ First's populist presence in government will change the dynamic and direction markedly.
National and ACT are aligned on many policy fronts – supporting tax relief, a regulation reduction and ending government waste among them.
Mr Luxon and Mr Seymour are also friends and have a strong working relationship.
NZ First has other priorities, arguing the country can't afford tax cuts and its regions need government support.
In Mr Peters, NZ First also boasts parliament's most combustible personality.
Mr Seymour and Mr Peters cannot stand each other, and Mr Seymour vowed during the election campaign not to share a cabinet with the 78-year-old.
The ACT leader reversed that position in a press conference on Friday.
"We hope that we're going to be able to have a rapid and productive discussion about how the three parties can work together to deliver better government than New Zealand," he said.
Showing the difficulties in a possible three-way coalition, Mr Seymour confirmed he had tried to reach out to NZ First to start coalition talks, only to be rebuffed.
Mr Luxon downplayed those issues, saying there was "good will and good faith between all three leaders" to form a coalition quickly.
Mr Luxon has not given himself a deadline to form a government, pulling out from next week's Pacific Islands Forum to give the talks more time.
He hopes to conclude talks by the APEC summit beginning November 15, to be able to kick off his tenure by meeting world leaders in San Francisco.
"There are really good advantages for me being there but I just cannot guarantee it: my primary responsibility now is to focus on forming a strong and stable government," he said.
The Maori Party also surprised in the count, overturning leads in the preliminary count to win two additional seats off senior Labour MPs, forming the party's biggest ever caucus of six.
Labour will have 34 MPs, while left-wingers the Greens will have 15 MPs, up one from the preliminary results, for their best-ever result.
NEW ZEALAND FINAL ELECTION RESULTS
National – 38.1 per cent – 48 MPs (down from 39.0 per cent – 50 MPs in the preliminary results)
Labour – 26.9 per cent – 34 MPs (steady on 26.9 per cent – 34 MPs)
Greens – 11.6 per cent – 15 MPs (up from 10.8 per cent – 14 MPs)
ACT – 8.6 per cent – 11 MPs (down from 9.0 per cent – 11 MPs)
NZ First – 6.1 per cent – 8 MPs (down from 6.5 per cent – 8 MPs)
Maori Party – 3.1 per cent – 6 MPs (up from 2.6 per cent – 4 MPs)
Wrap
AAP