China trade ban may be unwrapped in time for Christmas
Tess Ikonomou |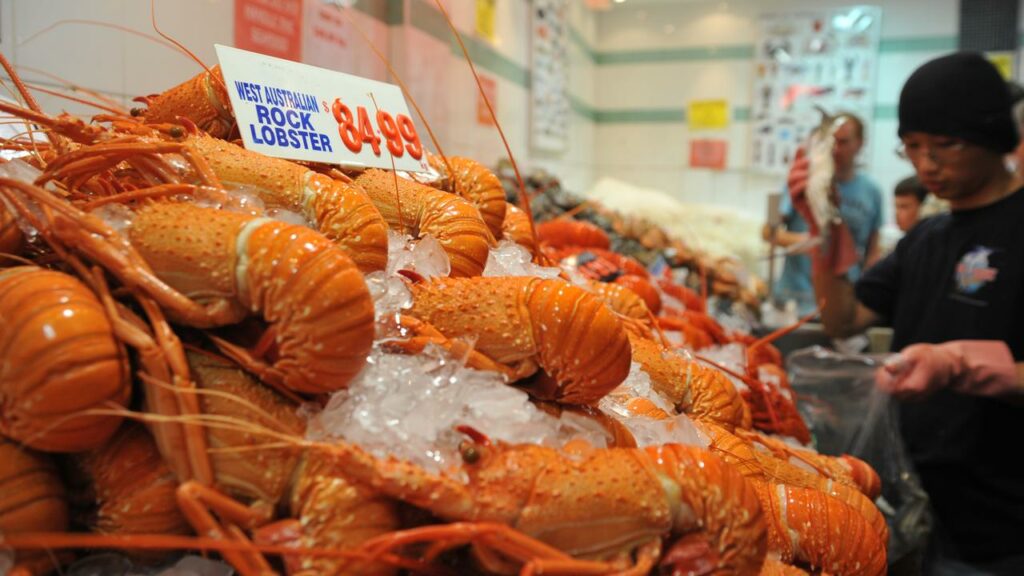 Punitive trade sanctions imposed on Australian exports by China may be gone in time for Christmas. 
Beijing slapped sanctions worth $20 billion on Australian products during the height of diplomatic tensions in 2020.
Some $2 billion worth of sanctions remain on certain exports, including rock lobster and beef.
Trade Minister Don Farrell met his Chinese counterpart Wang Wentao this month in China.
Senator Farrell has another meeting with Mr Wang on Wednesday to discuss the trade issues.
"I remain very confident, based on my meeting last week and hopefully my meeting today, that by Christmas all of these trade impediments will be removed," he told ABC radio.
"We will have restored that stable relationship that we want with our largest trading partner."
Beijing is reviewing bans on Australian wine worth $1.2 billion through a five-month process after Canberra agreed to suspend a dispute lodged with the World Trade Organisation.
Senator Farrell accompanied Prime Minister Anthony Albanese to China last month, when the pair attended the China International Import Expo in Shanghai alongside the representatives of more than 200 Australian businesses.
Opposition trade spokesman Kevin Hogan said China had taken too long to remove the barriers imposed more than three years ago.
"They should have already been removed and it was disappointing no movement on this happened when the prime minister was in China," he said.
The two nations are working to stabilise the relationship, with Chinese President Xi Jinping praising Mr Albanese for his efforts in steering it "on the right path of improvement and development".
AAP