'Unlikely prisoner' tells remarkable story of survival
Maeve Bannister |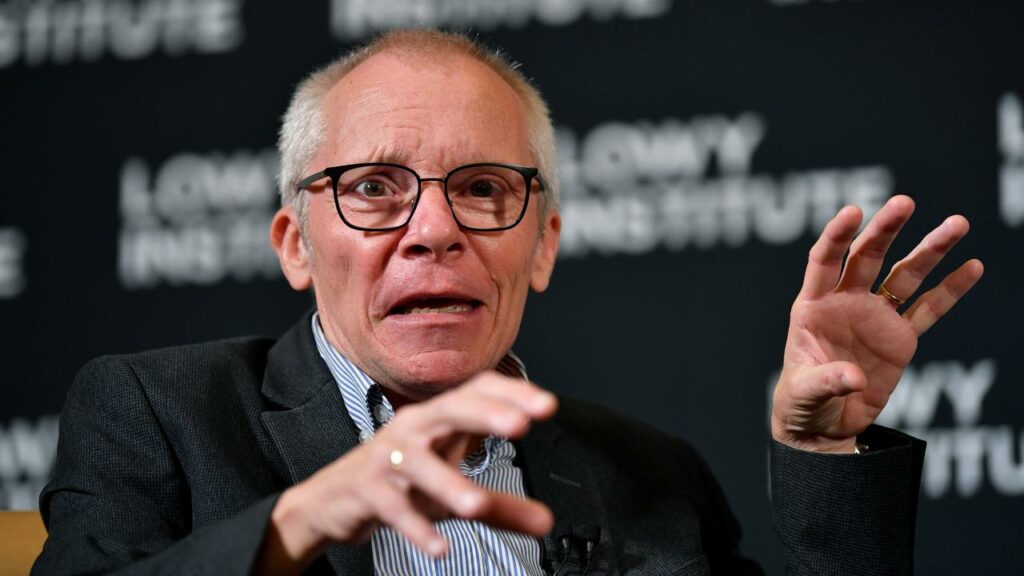 Sean Turnell had never been issued with so much as a parking ticket before he was thrown into a Myanmar prison accused of violating state secrets. 
The Australian economist had been working as an adviser to ousted leader Aung San Suu Kyi when he was arrested in 2021 after the military seized power in a coup.
He spent 650 days behind bars following a secretive trial in which he was convicted of being a spy.
Almost one year to the day after he was released, Professor Turnell has published his extraordinary story.
The book, An Unlikely Prisoner, is the tale of how the so-called "impossibly cheerful professor" found hope in Myanmar's most notorious jail. 
Prof Turnell memorised a third of the book while behind bars, something he said distracted him from reality and became a coping mechanism. 
While his optimism kept hopes of release alive, that trait also contributed to his slight complacency when rumours of the 2021 coup started. 
"The whole time I was there, there was always a feeling that the military was a hair trigger away from coming in to the government," Prof Turnell said at a book launch on Wednesday hosted by the Lowy Institute. 
"We wouldn't have a day go by without rumours of a coup … I wasn't too worried to begin with." 
But he soon realised the seriousness of his situation, undergoing a sham trial in which a document he had written and stamped "confidential" was used against him.
"The interrogator told me it didn't matter that I had written (the document), I shouldn't have had it and I shouldn't have read it," Prof Turnell said.
"I was constantly being accused of working for (UK government agency) MI6." 
For the first few months of his imprisonment, Prof Turnell was isolated in what he calls "The Box", a small windowless room furnished only with a chair bolted to the ground. 
He would keep himself occupied by pacing up and down the small space, counting his steps as he went.
"I wouldn't recommend it, I'd give it one star or less," he said. 
Humour has helped the professor process his traumatic imprisonment, but he worries every day for the people left behind. 
Despite being "roughed up" by prison guards, Prof Turnell knew he was let off lightly compared to other political prisoners.
"I had a whole government behind me, my wife Ha Vu, everyone in Australia, I knew the ruckus it would be causing," he said.
"But my Burmese colleagues didn't have that, they were just lost in a terrible system."
Unsure of whether communication channels are being monitored, Prof Turnell does not even "like" Facebook posts from friends left in Myanmar for fear they could be targeted. 
While he always hoped he would be released, the day itself caught him by surprise. 
Myanmar's military released Prof Turnell and three other foreigners under an amnesty covering 6000 prisoners to mark the country's National Victory Day.
"It was a complete shock," he said.
"I was probably at the lowest point then because I'd been convicted." 
He was exercising when guards alerted him and he did not have time to shower or change clothes before being bundled into a shuttle headed for the airport. 
"It was totally surreal, matched by an anxiety that it was all going to go wrong," he said.
Prof Turnell was flown to Bangkok where he was met by Australian consular staff who escorted him home on a second flight. 
"I had a scraggly beard and was wearing a dirty shirt, next thing I'm hobnobbing with officials in Bangkok," he said.
While Prof Turnell is hopeful the Myanmar military's days in power are numbered, he said Australia could do more to pressure them. 
Australia should join the United States in levelling effective, targeted sanctions against military leaders, he said.
AAP