Tom Slingsby crowned world's best sailor for third time
Murray Wenzel |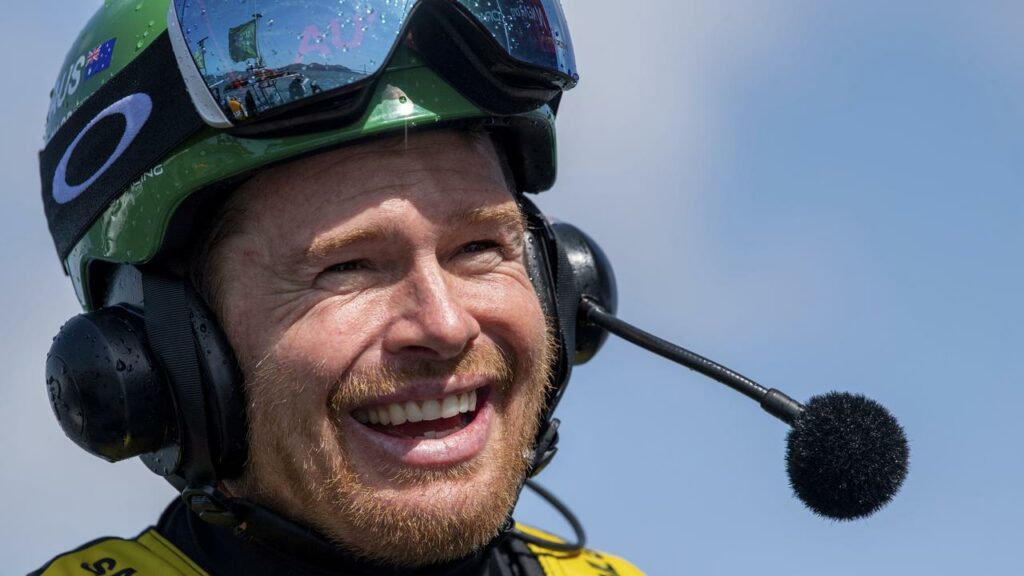 Tom Slingsby's status as one of sailing's greats has been reaffirmed with his third world sailor of the year title.
This one hit the 2012 Olympic laser champion differently though, the skipper's exploits in SailGP and America's Cup campaigns earning him the nod.
Also a winner of the award in 2010 and 2021, only four-time recipient Ben Ainslie has more than the Australian.
"I'm super humbled to be in this position," Slingsby said at the World Sailing Awards in Malaga on Wednesday (AEDT).
"Previously when I've won this award, it's been after a laser world title or a moth world title but this time it was purely sailing with teams.
Slingsby has skippered Australia to all three SailGP titles since the event's creation and won the preliminary regatta with American Magic ahead of next year's America's Cup.
"American Magic have had a rough journey so far in their America's Cup campaign, but it feels like we're really turning a chapter and there are really exciting things to come," he said.
"And then with the Australian SailGP team, these are some of my oldest and best friends in the world and I'm so fortunate to go sailing with them and I'd be nothing without those guys behind me."
Slingsby was inducted into the Australian Sailing Hall of Fame this year.
"The Australian sailing community is incredibly proud of Tom and his achievements on the world stage," Australian Sailing president Alistair Murray said.
"This award is richly deserved.
"It has been such a thrill watching Tom's journey from a junior sailor in Gosford to his Olympic gold, and now for a third time reaching the pinnacle of the sport in being recognised as the best sailor in the world."
South African Kirsten Neuschäfer was named female sailor of the year after becoming the first woman to finish first in the solo Golden Globe Race.
AAP