Corey Waddell grows from 'tough times' at Bulldogs
Jasper Bruce |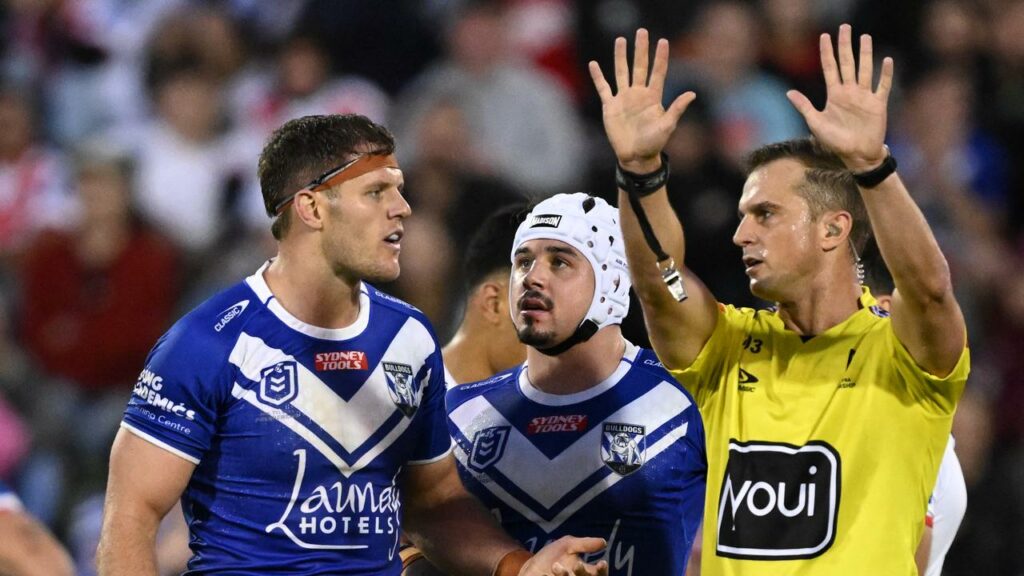 Corey Waddell admits he had hoped for fewer "tough times" in his three seasons with Canterbury but arrives back at Manly eager for a clean slate.
A Penrith junior, Waddell made his NRL debut with the Sea Eagles in 2019 before being lured to the Bulldogs by incoming head coach Trent Barrett ahead of the 2021 campaign.
But Canterbury struggled during Waddell's three seasons in the club's forward pack, with a string of poor results costing Barrett his job in early 2022.
The Dogs showed flashes of promise under interim successor Mick Potter but sputtered to a 7-17 record and 15th-placed finish under highly-rated rookie coach Cameron Ciraldo this year.
It wasn't all smooth sailing for Waddell on a personal level, either.
He received a five-match ban for eye-gouging in July 2022 and was briefly dropped to NSW Cup by Ciraldo midway through the most recent campaign.
"I would've loved my time over there to be better," Waddell said.
"I was over there for three years, it was a pretty tough time, to be honest.
"The on-field results play a massive part. I felt like there were a lot of different players coming in and out, we had a couple of different coaches over there in that time, so that was a bit of a battle."
Waddell rejoined Manly last month on a one-year deal, following the likes of Jake Averillo, Paul Alamoti, Luke Thompson and Kyle Flanagan in leaving amid Canterbury's ongoing rebuild.
The 27-year-old believes the lessons learned at the Bulldogs will come in handy as the Sea Eagles look to bounce back from two seasons out of the finals.
"I learned a lot of things from being at the Bulldogs, a lot of resilience, and went through some tough times," he said.
"I think I'm better for that and I've come over here now and gained a lot of experience. I'm ready to bring that here and put my best foot forward here."
Manly's forward pack is in need of some starch next season and coach Anthony Seibold has indicated Waddell could find himself playing on an edge at times and through the middle at others.
"I spoke to Seibs and he was really positive, and he thought I could bring something different to this team," he said.
"I'm just really keen on starting fresh.
"I have a great opportunity here, we all do at this team and I know this team is going to have a lot of success this year."
AAP