Struggling Hawks axe NBL coach Jackomas
Murray Wenzel |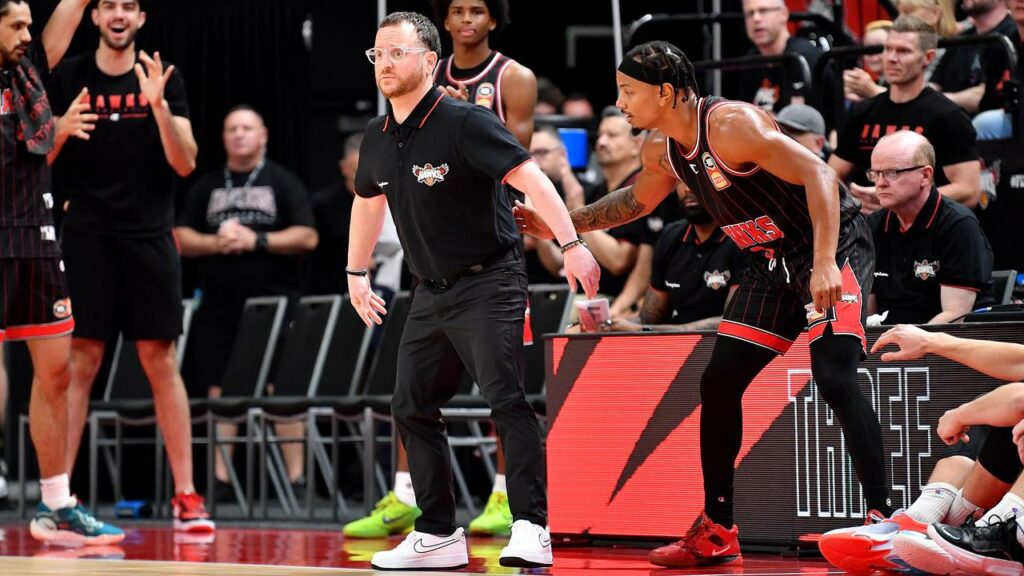 Jacob Jackomas has been axed as Illawarra Hawks coach, the NBL club acting after a 2-7 start that followed his horror first season in charge.
The club announced on Tuesday that Jackomas would vacate the post immediately, assistant Justin Tatum to fill the void as they search for a full-time replacement.
Illawarra were title contenders in back-to-back finals appearances under Boomers coach Brian Goorjian, who opted not to take up the third year of his deal in 2022.
Jackomas, Goorjian's assistant during that period, was promoted and they could only muster a 3-25 wooden spoon season in which they were hit hard by injury.
The Hawks, who next face the New Zealand Breakers on Sunday, have won just two of nine games to begin this campaign.
"Unfortunately, our performances over the first nine games of the NBL24 season, following a challenging NBL23 campaign, have not met the club's expectations, and we agreed that Jacob should finish his duties," Hawks basketball boss Mat Campbell said.
"These decisions are never taken lightly, and on behalf of the club, I want to thank Jacob for all his hard work during his time at the Hawks and wish him well in his future coaching endeavours."
Hawks chief executive officer Stu Taggart said the side's record under Jackomas meant change was needed.
"The leadership of the team and the direction the team is taking are the responsibilities of the Head Coach, and the club must take a different path now, without delay," Taggart said.
"I would like to thank Jacob for the work ethic and professionalism he brought with him daily during his time with the Hawks.
"The club remains firmly committed to building a basketball program and an organisation focused on sustained performance and success."
AAP