Men spared jail for 'devastating' sexual assault
Rex Martinich |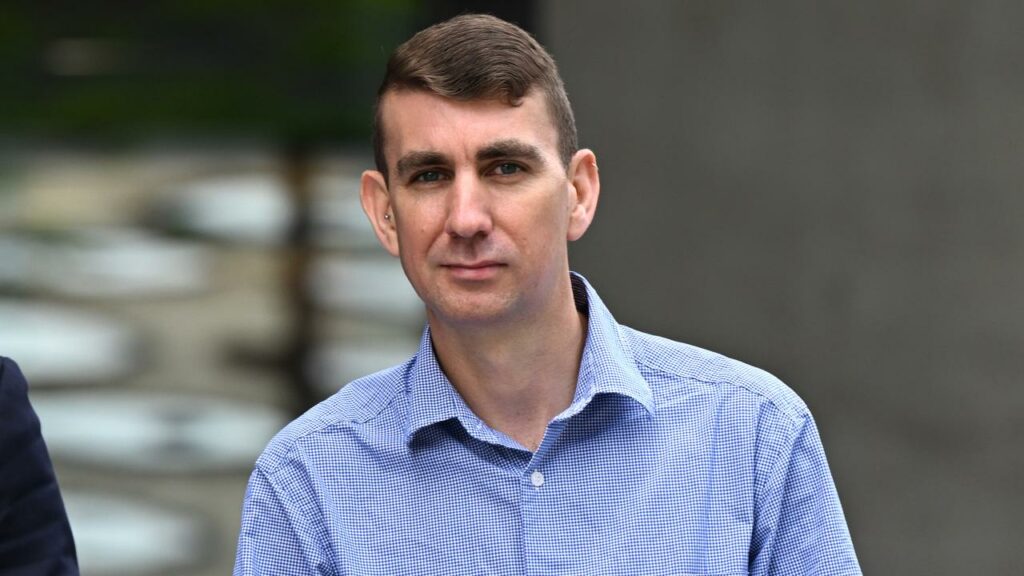 Two people who admitted sexually assaulting a man while he slept and subjecting him to a "terrifying" ordeal have had their jail terms suspended.
Andrew James Small, 36, and Ricardo Lages de Jesus, 33, pleaded guilty in Brisbane District Court on Thursday to one count each of aggravated sexual assault in company.
Prosecuting barrister Lara Soldi said the victim had been in a casual sexual relationship with Small and often stayed at his apartment in the inner Brisbane suburb of Fortitude Valley.
On September 2, 2021 the victim was sleeping overnight at the apartment when Small arranged for Lages de Jesus to attend.
At 5.34am next day Small and Lages de Jesus had sex in the apartment's downstairs area before moving upstairs and into the victim's bedroom.
Ms Soldi said the victim woke up after Lages de Jesus lifted the bedding and sexually assaulted him.
"Lages de Jesus placed a small bottle, likely the muscle relaxant amyl nitrate, under the victim's nose and told him to 'sniff this'," Ms Soldi said.
The victim was terrified and sniffed the substance before burying his head in a pillow while Lages de Jesus assaulted  him again with Small in the room.
Small later left for work and the victim told him: "I don't know how you think what happened this morning was OK".
Small responded: "I know, I made a mistake, I'm sorry".
Small told police that it was his idea to go upstairs and neither he nor Lages de Jesus made any attempt to obtain consent.
"There has been a significant impact on the victim … it has been devastating," Ms Soldi said.
Small's barrister Kylie Hillard said her client had been diagnosed with alexithymia, which affected his ability to understand emotions and read social cues.
Ms Hillard said Small was highly unlikely to reoffend.
"He said 'I hate the fact I made someone feel like that' when he read the victim's impact statement," Ms Hillard said.
She suggested her client be sentenced to probation without a conviction recorded as he would otherwise lose his high level position at a large retail company.
Lages de Jesus' barrister James Godbolt said his client was a Brazilian national who moved to Australia more than 10 years ago and had been granted a protective visa due to persecution over his homosexuality.
Mr Godbolt said Lages de Jesus while on bail had beat his drug addiction and stopped his "destructive" use of smartphone apps for casual sex.
Mr Godbolt said any prison term of 12 months or more, even if suspended, would allow the federal immigration minister to cancel Lages de Jesus's visa.
Judge Gregory Lynham said he was having difficulty in sentencing two defendants who had shown genuine remorse, including offers of compensation, but who had committed serious sexual assault.
"The circumstances are quite unique," Judge Lynham said.
Small and Lages de Jesus were both sentenced to 12 months' imprisonment, immediately suspended for two years, and ordered to pay $3000 each in compensation.
1800 RESPECT (1800 737 732)
National Sexual Abuse and Redress Support Service 1800 211 028
AAP