New Wind Farm Powering Local Jobs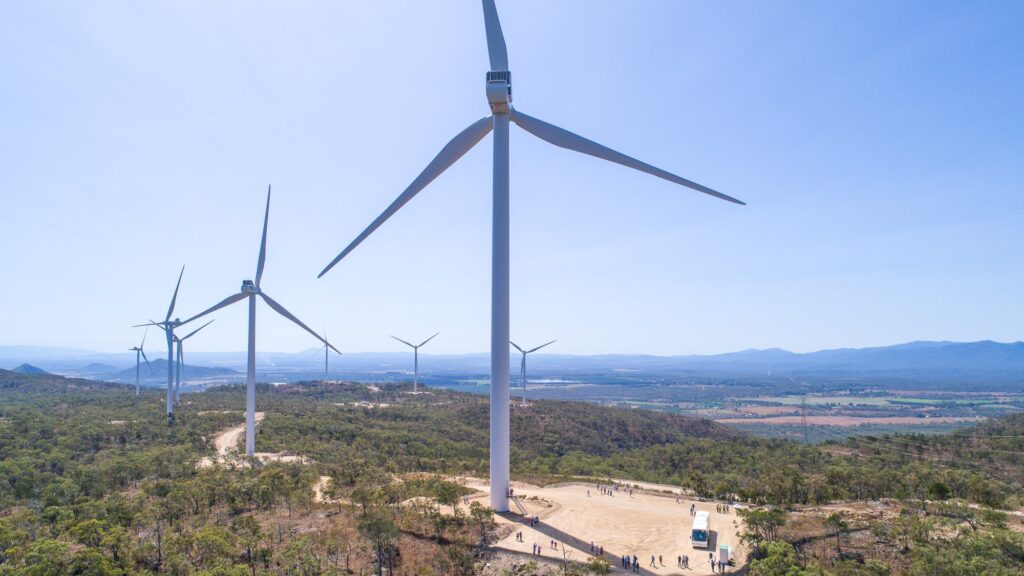 Queensland, is making notable progress in its renewable energy initiatives, as demonstrated by the official opening of the Dulacca Wind Farm. This facility not only significantly contributes to Queensland's renewable energy targets but also plays a crucial role in promoting employment.  
The formal launch of the Dulacca Wind Farm, officiated by Queensland Premier Annastacia Palaszczuk and Minister for Energy, Renewables, and Hydrogen Mick de Brenni, signifies a substantial advancement in Queensland's renewable energy landscape. This modern installation will generate 180MW of clean, dependable energy, further energizing the Queensland SuperGrid and supplying sustainable power to industries and households.
The construction phase of the wind farm provided a significant boost to Queensland's economy. Peak construction supported around 150 Queensland jobs, with over 1000 people participating in various capacities over the two-year construction period. This collaborative effort not only opened doors for employment but also positively impacted the local economy.
Tom Metcalfe, CEO of CleanCo, the state-owned renewable energy company, expressed his enthusiasm for the project's impact, emphasizing the importance of strong partnerships with developers like RES in building a diversified portfolio of renewable energy generation. These generation assets are crafted by Queenslanders for Queenslanders, thereby contributing to the region's energy sector and broadening the state's economic horizons.
The Dulacca Wind Farm has been proactive in engaging with the local community. During the construction process, RES, the project's developer, generously donated 30,000 kilograms of timber to local schools. These students then used the donated timber to construct tables and chairs, which were then shared with the community. This gesture exemplifies the spirit of collaboration and support within the community.
Queensland's Energy and Jobs Plan, initiated a year before the wind farm's launch, underscores the government's dedication to providing cleaner, more affordable, and secure energy for Queenslanders. By expanding the infrastructure for renewable energy, such as the Dulacca Wind Farm, the state secures a sustainable energy future in conjunction with supporting job creation and facilitating economic expansion.
The Dulacca Wind Farm stands as a noteworthy example of Queensland's steadfast dedication to renewable energy. By generating clean, dependable energy and stimulating economic growth, this facility epitomises a sustainable and prosperous future for the state. Queensland continues to make significant progress in the transition to renewable energy, and with projects like the Dulacca Wind Farm, it moves closer to achieving its renewable energy objectives, while simultaneously supporting its communities and creating new employment opportunities.