'Political operative's' Labor ties raised three times
Luke Costin |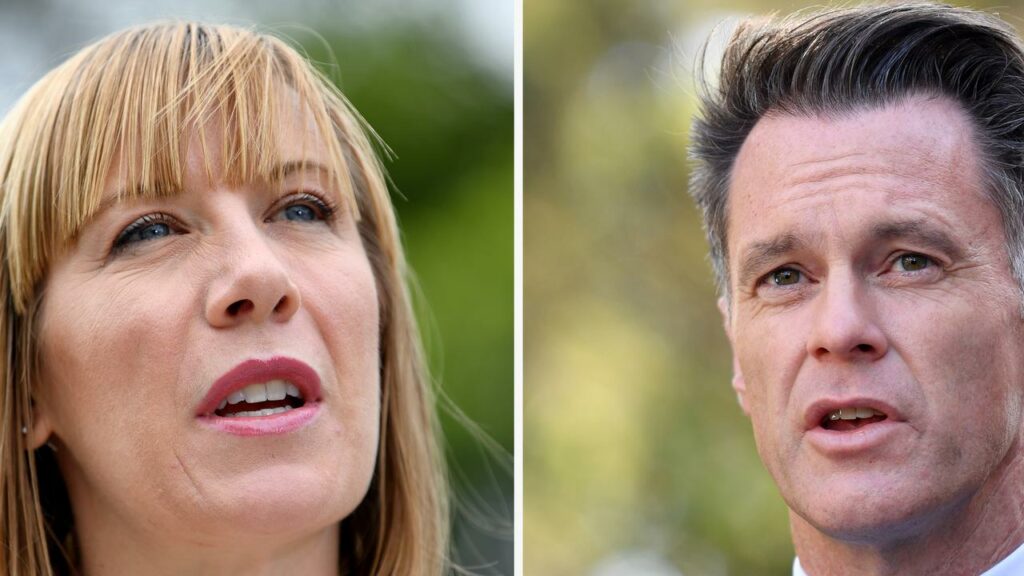 Transport officials raised concerns several times about a public servant's extensive Labor links in the months before he was moved out of NSW minister Jo Haylen's office.
Dubbed a "political operative" by the opposition, transport official Kieran Ash's secondment has been under scrutiny after emails emerged showing him organising a barbecue for Labor election volunteers and circulating a list of coalition "backflips".
NSW Transport Minister Jo Haylen on Tuesday categorically ruled out knowledge of Mr Ash's conduct before last week.
Howard Collins, who acted as transport secretary for four months, said he passed his office's concerns about the former Labor candidate's party ties to Ms Haylen's office in mid-April.
Mr Ash had appeared on a list of department staff Ms Haylen's office wanted seconded as liaison officers.
When the secondment was extended, Mr Collins said concerns were again raised with the minister's chief of staff who oversaw recruitment.
"It was just to make sure that the individual did keep to those rules which he signed for in terms of being a (departmental liaison officer)," Mr Collins told a budget estimates hearing.
"Personally, I didn't have concerns but my staff did raise them on a couple of occasions. Obviously, they have more detailed dealings with those individuals. "
Transport for NSW chief of staff Susan Carroll confirmed on Tuesday she also contacted Ms Haylen's chief of staff in May to seek assurances the liaison officer would not work outside the confines of their apolitical role.
That chief of staff, Scott Gartrell, resigned on Friday after a batch of Mr Ash's emails were provided to parliament.
Mr Ash moved back to the department in September amid media questioning of his role.
Ms Haylen declined to explain why Mr Gartrell resigned but denied she had made him a scapegoat, saying the semi-retired goat farmer never planned to work beyond December.
"I'm not going to recount details of a private conversation," she said.
Greens MP Abigail Boyd asked why the minister did not choose to get "ahead of the game" when evidence of Mr Collins' concerns emerged.
Ms Haylen respected that senior officials were doing their jobs but said concerns were handled by Mr Gartrell.
"It appears Mr Collins was right," Ms Boyd said.
"I think he can answer for himself. He didn't raise those concerns with me," Ms Haylen replied.
Her own dealings with Mr Ash in his role as liaison officer were that he stuck to expertise on inter-governmental affairs and other advisory matters, she said.
The Melbourne Cup Day hearing came after Ms Haylen faced repeated questions in parliament over her appointment of former Labor government staffer and infrastructure executive Josh Murray to lead the transport department.
Ms Haylen has defended Mr Murray as the best person for the job.
Premier Chris Minns went into bat for his transport minister on Monday, dismissing concerns she may have breached the ministerial code of conduct.
"A reasonable person would expect Jo Haylen to focus on the job of running the transport department, which most people believe needs a lot of work," Mr Minns said.
AAP