Australian, NZ relief heads to Tonga
Andrew Brown |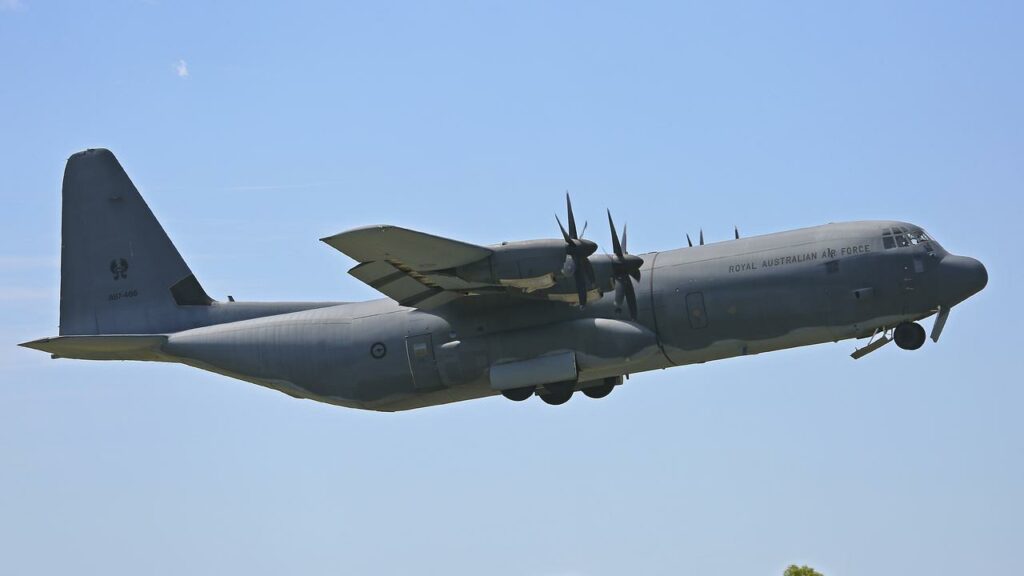 Australia's high commissioner to Tonga has described the damage from a tsunami in the Pacific nation as catastrophic, as more disaster relief supplies arrive.
Rachael Moore said the underwater volcanic eruption and following tsunami had led to large amounts of buildings being wiped out on small islands.
"Through the region, these places are devastated, they're described as a moonscape," she told ABC Radio on Thursday.
"We've seen reporting of zero houses remaining on some of the small islands and along the western beaches. There's a moonscape where there were once beautiful resorts and many, many homes."
It comes as Australia is set to send two C-17 planes with humanitarian supplies to Tonga that will arrive later on Thursday afternoon.
The HMAS Adelaide is also ready to be deployed from Brisbane either on Thursday or Friday, loaded with humanitarian and disaster relief supplies, along with critical equipment to help recovery efforts.
It's expected the voyage to Tonga will take five days, and the ship will serve as a base for relief work.
Ms Moore said freshwater contamination in the country following the tsunami had caused significant issues.
"Water is an extremely high priority here and it's something the government is working on, and development partners here are working closely with them on ensuring that they have what they need," she said.
After several days of limited access, phone communications have been restored in Tonga, allowing residents to get in touch with family abroad.
However, internet connections will still take longer to repair after an underwater cable was severed.
It's expected the repair of the cable will take several weeks.
Volcanic ash, which has covered parts of the country, has hampered efforts. Crews have had to wait for ash to be removed from the country's airport before supplies can land.
Complicating matters was Tonga's border measures due to the pandemic, which have kept the Pacific nation COVID-free.
Disaster relief efforts are expected to be led by locals on the ground in order to avoid a spread of virus cases on top of the tsunami damage.
A Royal NZ Air Force C-130 Hercules is on its way to Tonga carrying aid supplies, including water, temporary shelters, generators and communications equipment.
The offshore patrol vessel HMNZS Wellington carrying a helicopter as well as mapping and diving personnel is also due to arrive on Thursday.
The maritime sustainment vessel HMNZS Aotearoa – which has bulk water supplies on board – is expected to arrive in Tonga on Friday.
The Aotearoa can carry 250,000 litres, and produce 70,000 litres per a through a desalination plant.
The HMNZS Canterbury, with two NH90 helicopters on board, is planning to leave on Saturday.
Prime Minister Scott Morrison spoke with his counterpart Siaosi Sovaleni on Wednesday afternoon and said Australia's priority remained delivering assistance in a COVID-free manner.
"I reassured him that Australia stands shoulder to shoulder with the Kingdom of Tonga as it responds to the undersea volcanic eruption and tsunami," Mr Morrison said.
"I conveyed Australia's deep sadness for the loss of life and the damage caused by the disaster, and wished those injured a speedy recovery."
AAP