Alleged parliament arsonist gag order ends
Dominic Giannini |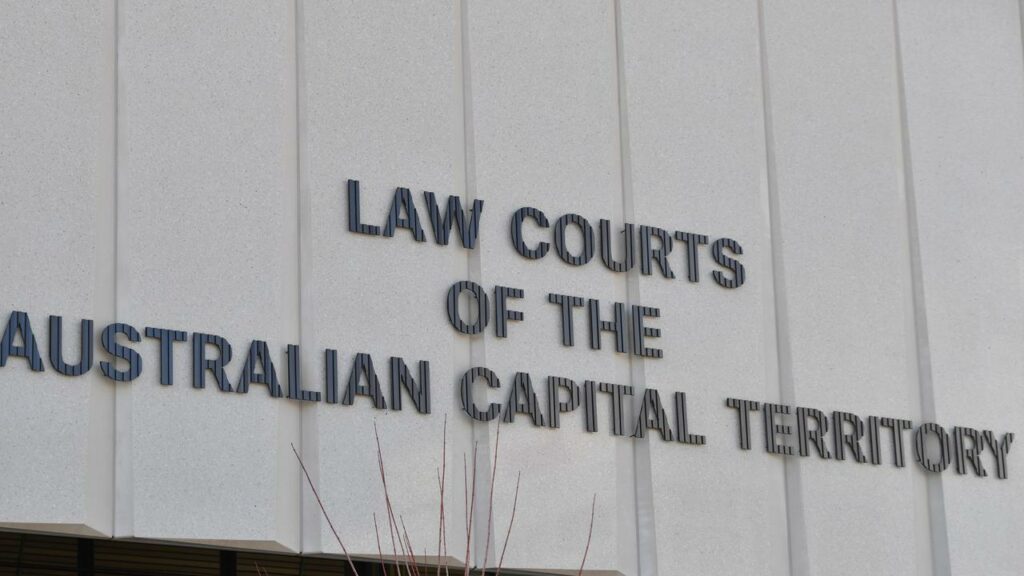 Nicholas Reed can now be named as the man charged with arson and damaging commonwealth property over a fire at Canberra's Old Parliament House.
A non-publication order was lifted when Reed appeared in court for the second time in two days on Wednesday, as prosecutors sought to have his bail revoked for breaching conditions within 15 minutes of leaving custody on Tuesday.
The 30-year-old Victorian was initially granted bail on Tuesday under strict conditions, including being barred from the ACT unless entering for legal reasons and not entering the suburb of Parkes. 
Reed was told he would only be able to enter Parkes – where Old Parliament House is located – under police escort to gather his belongings before departing the territory.
ACT Policing confirmed Reed was arrested in Parkes on Tuesday afternoon, and spent the night in remand before facing ACT Magistrates Court again on Wednesday. 
Defence lawyer Sam McLaughlin said Reed misunderstood the bail condition to not enter the suburb of Parkes, thinking the condition referred to the tent embassy.
Mr McLaughlin said the man intended to approach police guarding Old Parliament House to escort him to the tent embassy to collect his belongings.
"The risk of reoffending is quite minimal … given the police presence at Old Parliament House," he told the court on Wednesday.
But prosecutor Kiara Sheridan wanted bail revoked due to the immediacy of the breach, telling the court the man breached his conditions within 15 minutes of leaving prison on Tuesday.
She argued even updated bail conditions wouldn't ameliorate the likelihood of reoffending and rejoining the protest movement outside Old Parliament House. 
Magistrate Peter Morrison said he was prepared to give the man the benefit of the doubt.
"(The breach was) not a particularly serious crime, only being present somewhere he ought not to been and not involving criminal conduct," he said.
Mr Morrison revoked the initial non-publication order on Reed's name after members of the media appealed Tuesday's ruling. 
The order was put in place due to fears Reed would be targeted for retribution over his alleged actions. 
Mr Morrison said there was no evidence of potential retribution, saying enthusiasts of democracy weren't inclined to criminal activity with safety concerns being more prevalent if the fire was lit at a church or mosque.
The court heard on Tuesday Reed allegedly specifically stoked the fire against the doors of Old Parliament House, leaving and returning numerous times to get fuel.
The matter is due to return to ACT Magistrates Court on February 1.
AAP