Old Parliament House protester detained
Dominic Giannini |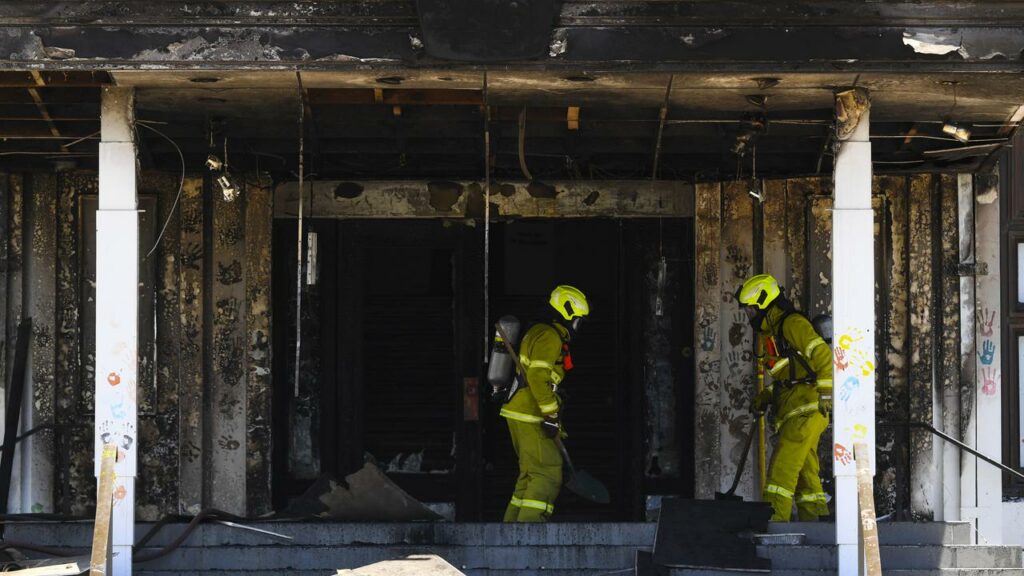 ACT Policing have confirmed a man has been arrested outside Canberra's Old Parliament House for trespassing, less than a week after the building's doors were set alight.
Social media footage shows the man being detained by police.
The 30 minute livestream shows protesters with chains around their hands in what appears to replicate slavery bonds.
The man is seen holding a shovel with burning coals when speaking to an officer, asking to undertake a smoking ceremony outside Old Parliament House. 
One officer told the protesters police were happy for a smoking ceremony to proceed but it couldn't be done near the building, which remains closed after the fire.
ACT Policing has confirmed one man has been arrested for trespassing on Monday.
A fire broke out amid a protest at the entrance of the Canberra landmark last week.
Old Parliament House was closed after the front doors of the heritage-listed building were burnt causing potentially irreparable damage.
Police confirmed officials had agreed a small smoking ceremony could take place as part of a peaceful protest but said it got "a little bit out of hand".
The Australian Federal Police and ACT Policing are investigating the incident and working to identify the protesters responsible for the blaze.
AAP