Ukraine sacks cyber defence officials amid graft probe
|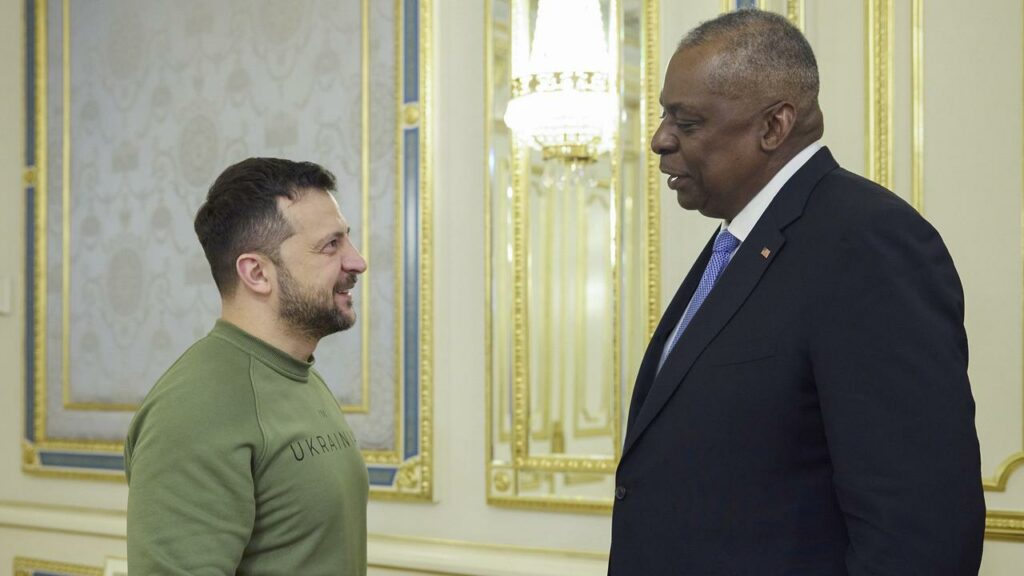 Ukraine has sacked two senior cyber defence officials, a government official says, as prosecutors announced a probe into alleged embezzlement in the government's cyber security agency.
Yurii Shchyhol, head of the State Service of Special Communications and Information Protection of Ukraine (SSSCIP), and his deputy Viktor Zhora were dismissed by the government, senior cabinet official Taras Melnychuk wrote on Telegram.
Melnychuk, the cabinet's representative to parliament, did not mention the reasons for the dismissals. 
Shchyhol wrote on Facebook that he was confident he could prove his innocence, Interfax Ukraine reported. 
There was no immediate comment from Zhora.
The SSSCIP is responsible for securing government communications and defending the state from cyber attacks.
News of the firings came less than an hour before anti-corruption prosecutors said they were investigating the head and deputy head of the SSSCIP over their alleged roles in a six-person plot to embezzle 62 million Ukrainian hryvnia ($A2.62 million) between 2020 and 2022.
Authorities suspect the officials of buying software at an inflated price from two companies allegedly under their control in a sale that had been closed to other bidders, Ukraine's National Anti-Corruption Bureau said.
In a statement on Telegram, the SSSCIP said it was co-operating with investigators and that all agency procurement had been carried out legally.
Ukraine has stepped up efforts to curtail corruption as it pursues membership in the European Union, which has made the fight against graft a key prerequisite for negotiations to begin.
Recent targets for investigation have included a billionaire former patron of President Volodymyr Zelenskiy and the ex-head of Ukraine's Supreme Court.
Both have denied wrongdoing.
In September, Shchyhol told Reuters that Russian spies are using hackers to target computer systems at law enforcement agencies to identify and obtain evidence related to alleged Russian war crimes.
US Secretary of Defense Lloyd Austin announced $US100 million ($A153 million) in new military aid to Ukraine during an unannounced visit to Kyiv on Monday.
Austin announced the aid package after a day of meetings with Ukrainian officials, saying it included arms such as anti-tank weapons and air-defence interceptors.
Austin, accompanied by the top US general in Europe, was photographed smiling and shaking hands with Zelenskiy. 
It marked Austin's first visit to Kyiv since April 2022.
"The message that I bring you today, Mr President, is that the United States of America is with you. We will remain with you for the long haul," Austin told Zelenskiy after an overnight train ride into Ukraine from Poland.
US ambassador to Ukraine Bridget Brink said the visit showed "unwavering support to Ukraine in its fight for freedom".
Zelenskiy told Austin that his visit was "a very important signal" for Ukraine.
"We count on your support," Zelenskiy told Austin.
with AP
Reuters