Photographs capture rural life's 'glorious in-between'
Stephanie Gardiner |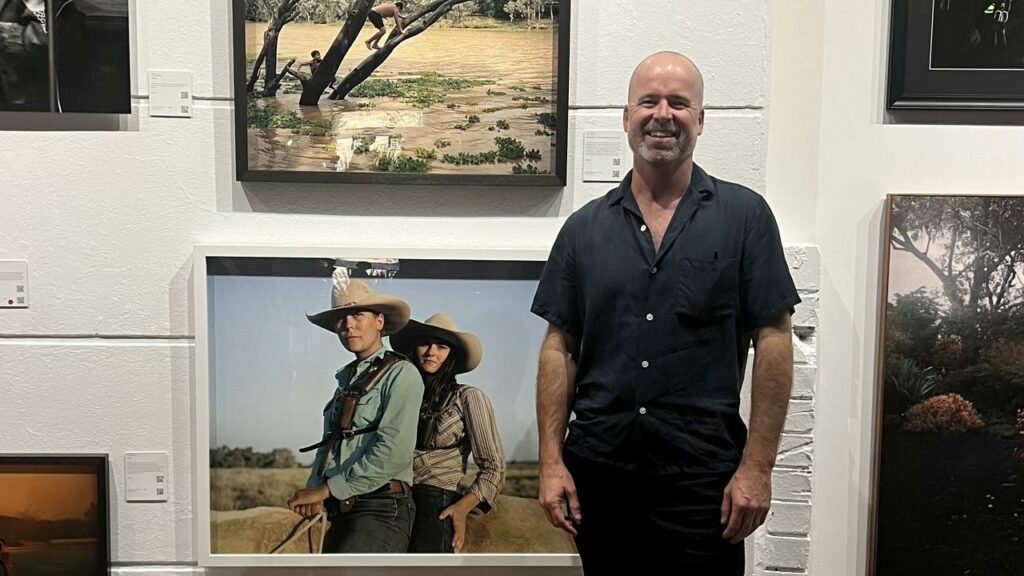 Two women perch on horseback, sun-drenched and dusty with steely, knowing gazes.
Photographer Adam Ferguson captured drovers Faren and Violet after a long day mustering cattle in Winton, outback Queensland, part of a decade-long project exploring the nation's changing rural landscapes.
"In some ways, it reminded me of this archetype of the colonial settler in Australia," Ferguson told AAP.
"Like a freed convict, or someone who has been given a stake of land and a fresh start to make something of themselves."
The women's gaze and closeness show their unique bond, formed over long days and nights in the harsh outback conditions.
"These two resilient young women had a fiery and fleeting friendship in the bush," Ferguson said.
"They jumped up on this horse together and they just stared straight through me."
The photograph won Galah magazine's inaugural Regional Photography Prize on Saturday, lauded for its grip on any viewer who meets the women's stare.
"It has this power that draws you back in again, and again, and again," Galah editor-in-chief Annabelle Hickson said.
"Those two girls – there are so many questions unanswered."
Ms Hickson launched the $25,000 regional prize to examine the breadth of life and experience in rural areas, an extension of the magazine's vision.
The defeat of the voice referendum, which largely confirmed a divide between the cities and the country, created a significant moment for storytelling, Ms Hickson said.
"We don't want people in the cities thinking everyone in the country are hicks and we don't want people in the country thinking everyone in the city are 'woke', or whatever that extreme is.
"Now is the time for nuanced stories, not stereotypes."
Among the 51 finalists were eminent artists like Ferguson, an award-winning photographer who has covered conflicts and disasters for international outlets, and rural residents like NSW boilermaker James Harrison.
The images from across Australia explore themes of new motherhood and the lives of women and girls on the land, alongside stark alpine landscapes and wide, empty country streets under foreboding skies.
"I wanted it to reflect the more nuanced version of regional Australia, all the humour and the glorious in-between," Ms Hickson said.
Ferguson will continue to work in far-flung parts of the country, capturing the ways climate change, agriculture and depopulation have shaped the environment.
"I am almost trying to create a world that looks forward rather than backward," he said.
"Maybe it's a forecast of what the world could look like in another 50 years." 
His 10-year project will be published in a book, due to be released in March.
AAP