Critical worker isolation under review
Dominic Giannini |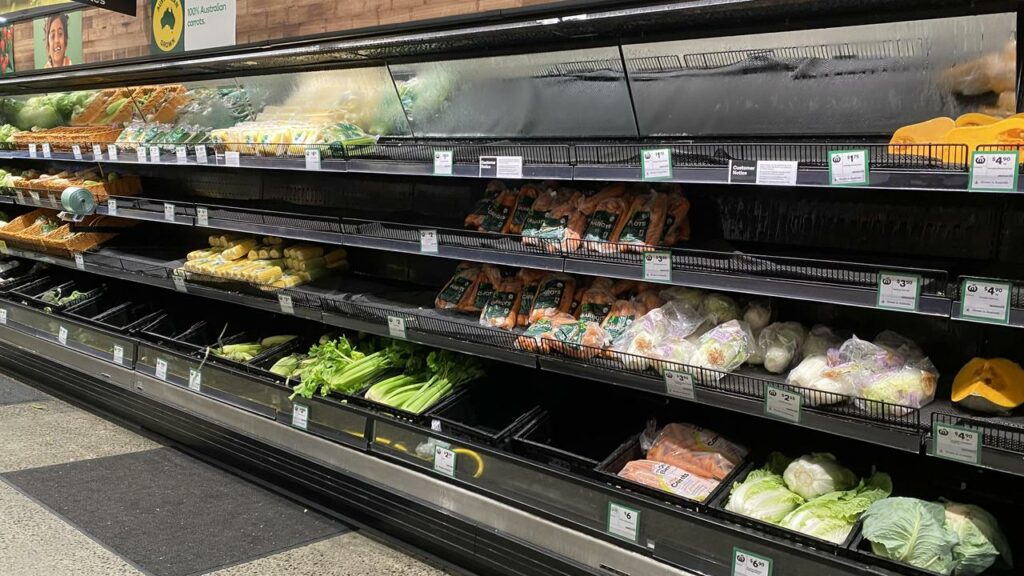 Prime Minister Scott Morrison says new measures allowing critical workers to leave COVID-19 quarantine are needed to ease supply chain issues and keep services operating.
The changes by NSW, Victoria and Queensland to allow out of isolation vaccinated and asymptomatic logistics workers, who are close contacts but test negative, are being examined by national cabinet.
Mr Morrison said it wasn't practical to have critical staff locked up as supermarket shelves are stripped bare.
"You can just shut everything down and lock everybody away and then there will be no food on the shelves and there will be no children getting taught and there will be no-one providing healthcare," the prime minister told reporters in Canberra on Monday.
"That's obviously not a practical way to move forward."
Interim guidance from the government's peak medical advisory body, the AHPPC, says the revisions allow for greater flexibility "in balancing the need to reduce transmission against a detrimental loss of workforce".
It notes the measures for high risk contacts should only be applied as a contingency and while risk can't be eliminated, mitigations like additional protective equipment can be put in place to manage the risk of transmission. 
"The health and wellbeing of staff members is of critical importance. The ability to return to work is an exemption and optional for workers," the guidance notes. 
Assistant Treasurer Michael Sukkar said the new measures easing quarantine requirements for close contacts are sensible and proportionate as states battle supply shortages. 
"It means fewer workers will need to isolate. That will mean those resources will not be taken away and that will have a positive benefit," he told Sky News.
The head of Woolworths is also seeking to quell concerns about supply shortages as supermarket shelves are left bare.
Brad Banducci said customers won't be left hungry, but concessions needed to be made due to the increased demand. 
"There is enough product in our supply chain to meet the needs of our customers (but) it might not always be their favourite brand unfortunately," he told the ABC. 
Mr Banducci said supply issues would likely last for the next two to three weeks as the country comes to the predicted peak of Omicron cases.
He noted he was taking a conservative estimate, with his team saying supply would meet demand by the end of the week. 
The changes for asymptomatic and vaccinated logistics workers who were close contacts has been branded as reckless by the Transport Workers Union.
TWU national secretary Michael Kaine expressed his dismay at the changes.
"Close contacts are more likely now than ever to have the virus, because of Omicron and definition of close contacts," he told the ABC.
"The concern is they will be required to work. That means you have people (who are) the most likely to have the virus in workplaces.
"There is a real danger here that this might make matters worse."
When asked about alternatives, such as decreasing the isolation time for close contacts in critical industries like the United States has done, the prime minister said no measures were set and forget. 
"But they're always set for Australia," he countered.
"We always look at what they're doing, but that doesn't mean that it works here. Other countries have different experiences, different health systems."
Mr Morrison stressed the exempted workers were not in public-facing roles.
"As the case numbers continue to rise, the volume of cases will of course have an inevitable impact on the workforce and so we are looking to maximise those who can remain in the workforce.
"We'll take the medical advice on that and try to get the balance right."
The next step will look at expanding the isolation exemption to the aviation industry and more distribution activities.
AAP