Infrastructure funding changes 'abandon' rural Tasmania
Ethan James |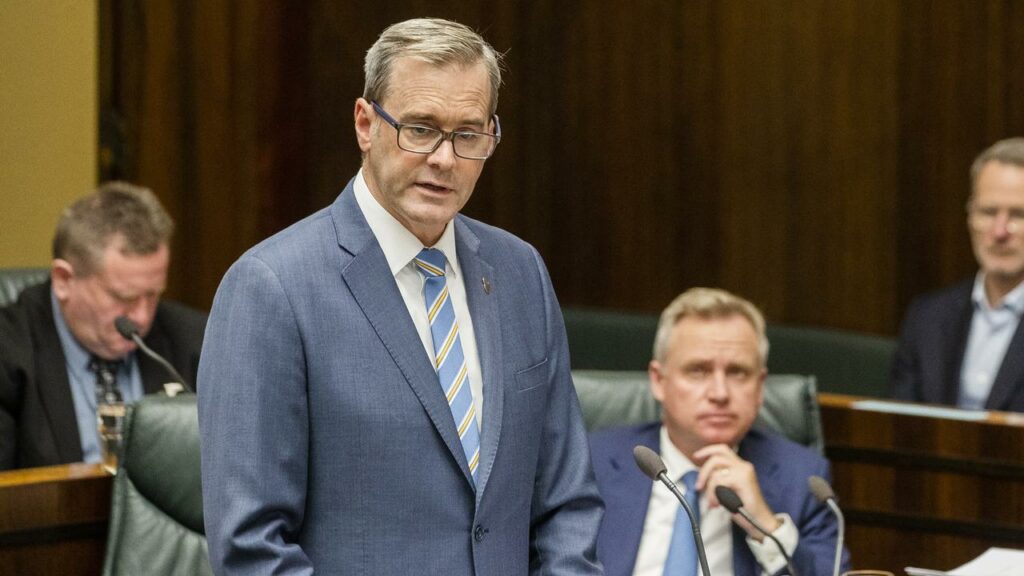 Tasmania's deputy premier has joined state leaders in criticising a federal government overhaul of infrastructure funding, despite just one island state project being scrapped.
The federal Labor government this week announced it would split the bill 50-50 with states and territory governments on new major infrastructure projects. 
Previously they were either entirely funded by the federal government or split 80-20. 
The federal government on Thursday announced 50 projects would be scrapped nationwide, following a review aimed at curbing spending.
Just one Tasmanian project, a $16 million upgrade to a road in the northwest coastal city of Burnie, was canned. 
Upgrades to Hobart's Tasman Bridge were among dozens of projects to have funding guaranteed.
Tasmania's Liberal Deputy Premier and Treasurer Michael Ferguson said he had argued for no projects to be cut. 
He accused the federal government of moving the goalposts and "abandoning" rural Tasmania over their shift from the 50-50 split.
"This means that while we previously would have been able to leverage a $20 state investment into a $100 upgrade, now it will only be a $40 upgrade – 60 per cent less," he said.
"This is unacceptable for our regional communities, for the visitor economy, for Tasmania's road safety, and for the certainty that our infrastructure pipeline provides our local industry."
Federal Infrastructure Minister Catherine King has said scrapped projects were not going to be able to be delivered, had made little to no progress, or did not align with national priorities.
Ms King said the government had undertaken "considered consultation" with states and territories.
Queensland Premier Annastacia Palaszczuk and NSW Premier Chris Minns are among leaders to have criticised the 50-50 split and cuts to projects. 
AAP