Caddick's husband gives up fight for fraudster's goods
Miklos Bolza |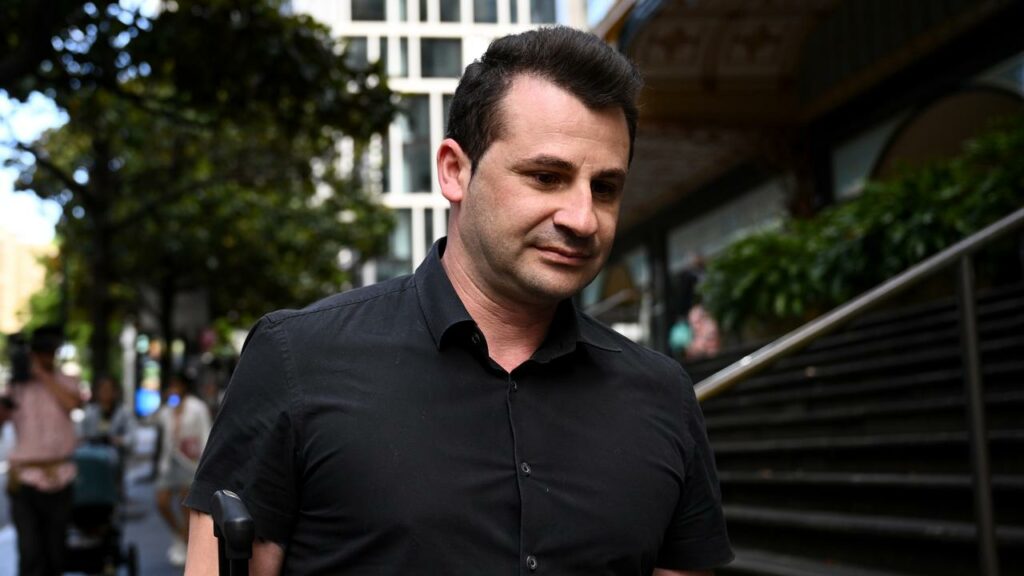 Melissa Caddick's husband has agreed to take a few thousand dollars in luxury goods purchased by the dead fraudster as receivers attempt to recoup millions of dollars owed to conned investors.
Caddick, a self-styled financial adviser, lived a life of luxury on the back of about $30 million stolen mostly from family and friends via an investment scam.
On Monday, lawyers for the receivers of Caddick's property told the Federal Court her husband Anthony Koletti no longer claimed ownership over jewellery and watches he said he had either bought or been gifted.
"There's been a complete backing down by Mr Koletti of his various claims," Swaab partner Michael Hayter said.
The receivers from Jones Partners have agreed to hand over several items worth "a few thousand dollars" to Mr Koletti because that would save time and legal costs compared to resolving the dispute in the courtroom.
Caddick's husband will now walk away with two watches from Breitling and Louis Vuitton, as well as an 18-carat white gold Canturi ring with 9.47-carat sapphires and a 18-carat white gold and diamond Canturi pendant.
He will also get to keep a 2014 Sydney Swans signed jersey, two Gucci dresses, and various books previously seized by the receivers, including Extreme Earth, The Stylish Life: Skiing, LaFerrari Dynamic Art and The New York Dog.
His stepson will retain over $8500 in cash given to him by family members other than Caddick and seven lesser-value Nike and Adidas sneakers.
Eleven higher-value pieces of Nike and Converse footwear will be seized by the receivers and sold.
A Canturi black sapphire and white diamond ring and two pieces of artwork from Adrian Lockhart will also be sold.
At an earlier auction Caddick's Canturi white gold, black sapphire and diamond necklace fetched over $159,000.
A further $60,000 from Caddick's superannuation accounts will be split between the conned investors.
Her brother Adam Grimley and her former husband Tony Caddick told receivers that while they were listed as co-trustees for those accounts, their signatures on the documents were forgeries.
On Monday, Justice Brigette Markovic declined to decide where funds in four other bank accounts held on behalf of four individual investors would go.
The judge decided that all investors should be notified given there was some confusion about where funds transferred into the accounts actually came from and who owned the money.
A further hearing on that matter has been set down for December 4.
Under Caddick's fraudulent scheme, investors provided her funds believing they were being invested in ASX-listed equities using CommSec accounts.
Instead, their investments never existed and the money was used by Caddick to fund her lavish lifestyle.
Days after her Sydney eastern suburbs home was raided by ASIC to uncover her suspected Ponzi scheme, 49-year-old Caddick disappeared in November 2020.
Three months later her severed foot washed up on a beach on the south coast of NSW.
In May, a coroner determined she was dead but failed to establish a definitive cause.
Mr Koletti was the last person to see his wife and reported her missing, and coroner Elizabeth Ryan said he purposely withheld information relating to his wife's disappearance and could not be ruled out from being involved.
Ms Ryan found he had "some awareness" of Caddick's movements during the days before and after her disappearance but made a conscious choice not to disclose that information.
Mr Koletti admitted giving inaccurate statements to police and the media but said he did not help his wife disappear and did not know she was defrauding family members and friends.
A class action by 24 defrauded investors has been launched against several of Caddick's auditors, who the lawsuit alleges failed in their duties and were negligent.
AAP