'Dark cloud' warnings over Queensland resources tax
Laine Clark |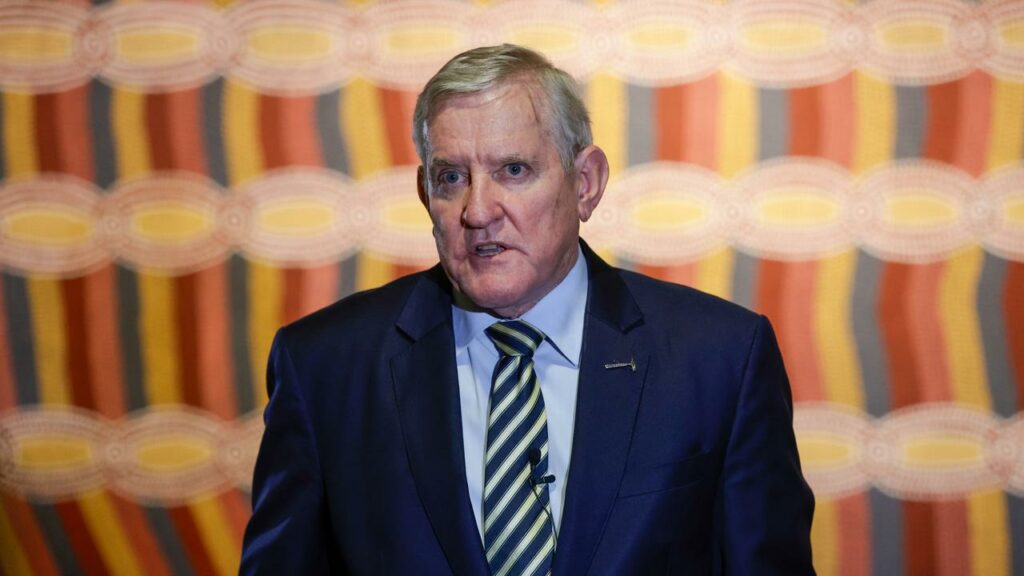 The future might appear bright after a record injection into the Queensland economy by the resources industry.
But a mining lobby group says there is a "dark cloud on the horizon" if the Queensland government maintains a hike in coal royalties.
A report on Thursday revealed the resources sector had fed $116.8 billion into the state economy in the past financial year.
The figure is $22.2 billion more than the previous year, the Queensland Resources Council (QRC) annual economic contribution report said.
QRC boss Ian Macfarlane said it showed what was at stake for the state government if it kept the progressive royalties regime.
Mr Macfarlane continued his campaign against the "world's highest coal royalty taxes", saying they would deter investment.
"The dark cloud on the horizon was the government's decision last year to kill the golden goose by introducing excessive new taxes on coal producers which had effectively put a handbrake on new investment across a range of commodities," a QRC statement said.
The state government introduced three new tiers of coal royalties last year, helping it deliver a record $12.3 billion surplus in 2022/23.
The QRC report said coal companies accounted for 72 per cent, or $83.7 billion, of the resource sector's total contribution to the state's gross regional product in the past financial year.
"Queensland's current prosperity is the result of decades of past investment by mining and energy companies from all around the world as well as by companies based right here," Mr Macfarlane said.
"Unless that level of large-scale, long-term investment continues, Queensland's economy is going to look very different in the future. 
"We shouldn't be giving companies a reason not to invest here."
BHP chief Mike Henry said this year the mining giant would not make any new investment in Queensland "under the current conditions".
Mr Macfarlane said payments by resources sector companies to the Queensland government more than doubled last financial year.
In an Australian Taxation Office report on Thursday, it was revealed the mining, energy and water category accounted for roughly half the total tax paid, or $42.4 billion.
"If the government wants the resources sector to continue to support economic growth and jobs, it needs policies that encourage new investment … right now, that's not happening," Mr Macfarlane said.
But Deputy Premier Steven Miles said there would be no changes after confirming no state ministers attended a QRC lunch on Thursday where it unveiled its economic report.
"I wouldn't call it a boycott but clearly we have a fundamental disagreement with the QRC," Mr Miles said.
"The government strongly believes that when coal prices are at record highs, Queenslanders who own those resources are entitled to a greater share of the profits that they're making.
"Those companies are still doing very, very well … we'll continue to support and advocate for our progressive coal royalties."
The state government has approved the mining lease for Anglo American's Lake Lindsay coal mine expansion in central Queensland's Bowen Basin which will employ 500 people and produce 5.6 million tonnes for export.
AAP