New cinema venues open as Aussie ticket sales boom
Liz Hobday |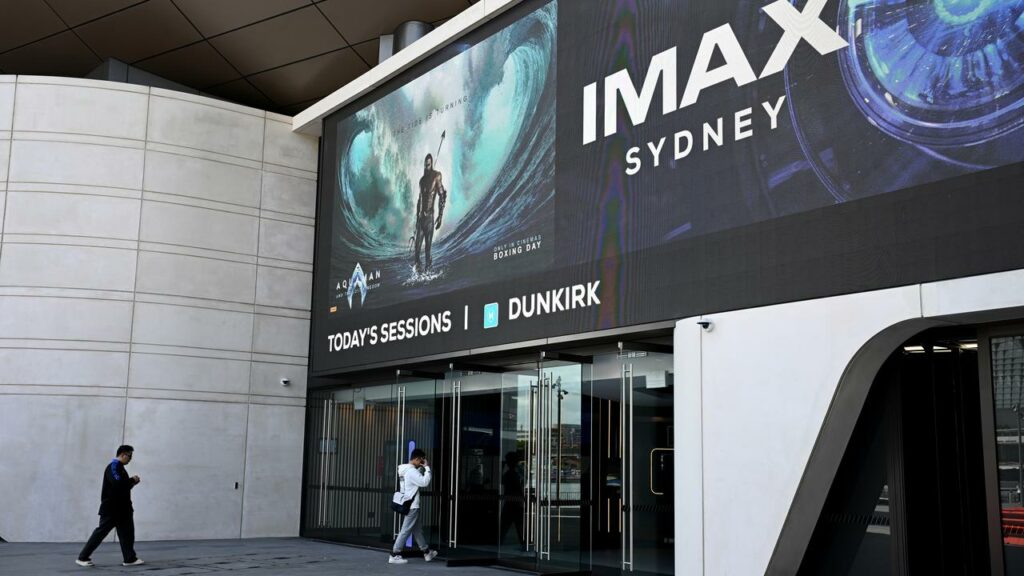 If anyone is complaining about the cost of living, it's surely not a conversation happening over popcorn in a cinema.
"When you have a great film to show, people will come," Palace Cinemas chief executive Ben Zeccola told AAP.
Australians are still paying for movie tickets even though things are tight, because it's cheap entertainment compared to sport, live music, or the theatre, he said.
Australian box office takings in Australia grew by 55 per cent to $940.6 million, as the number of people heading to the cinema jumped by 46 per cent to 57.9 million, according to Screen Australia data for 2022.
Fresh off the pink-tinged glow of Barbie and the drama Oppenheimer, Palace is opening an 11-screen multiplex plus rooftop cinema in the Melbourne suburb of Moonee Ponds in December, one of several new venues on the east coast.
Only a popcorn's throw away in East Brunswick, the independent venture FoMo Cinemas is opening just a few weeks later, with drinks and food delivered to seats.
(It may not be great timing for Palace, but it certainly could be worse: the company opened its Byron Bay cinema just before the pandemic, and Palace Pentridge in Melbourne in between the city's lockdowns five and six.)
Both Penny Lane Cinema and FoMo are part of housing developments, while in Sydney the IMAX cinema reopened in October in the Ribbon building which is part of a large-scale redevelopment of Darling Harbour.
"Everything's now focused on experience, so developers are saying 'I need entertainment, including cinemas in my venue'," National Association of Cinema Operators executive director Cameron Mitchell said.
In Brisbane, the Angelika Film Centre at Woolloongabba opened in August offering a mix of arthouse and mainstream titles, while in nearby New Farm the Powerhouse outdoor cinema will begin operating year-round later in November.
But will the long-running strike actions by writers and actors in the United States disrupt the pipeline of films for these new venues?
The five-month writers' strike was resolved in September, while actors have stopped work since July and continue to negotiate with the Alliance of Motion Picture and Television Producers, which represents major studios. 
"Obviously, everyone wants to strive to be resolved in a mutually satisfactory way as quickly as possible," Mr Mitchell said.
For cinemas in Australia, which release up to half a dozen new titles each week, the current lineup runs until the end of 2024 according to Mr Mitchell, but the strike may mean the schedule of fresh movies is stretched out.
For Palace Cinemas it's been more of an issue, with the Australian feature Force of Nature: The Dry 2 one of the releases that has been postponed.
"Whenever a film gets pulled out of the schedule, it does leave a gap … as an industry, we all want a consistent flow of product from Hollywood and the rest of the world," said Mr Zeccola, who says Palace can run film festival content instead.
Because actors can't promote their films during the strike, distributors are reluctant to release them.
"There's no point releasing them if nobody's going to know, we need the the actors and directors and everyone out there promoting," Mr Zeccola said.
At the Australian International Movie Convention on the Gold Coast this week, cinema operators such as Mr Zeccola have previewed the upcoming slate for the world's biggest studios.
And in the face of broader economic troubles, Australians will still be flocking to see them, says Mr Mitchell.
"They might not do trips as much and they might not travel abroad, but they're still going to the cinema," he said.
AAP