Jumping castle operator charged over Hillcrest tragedy
Ethan James |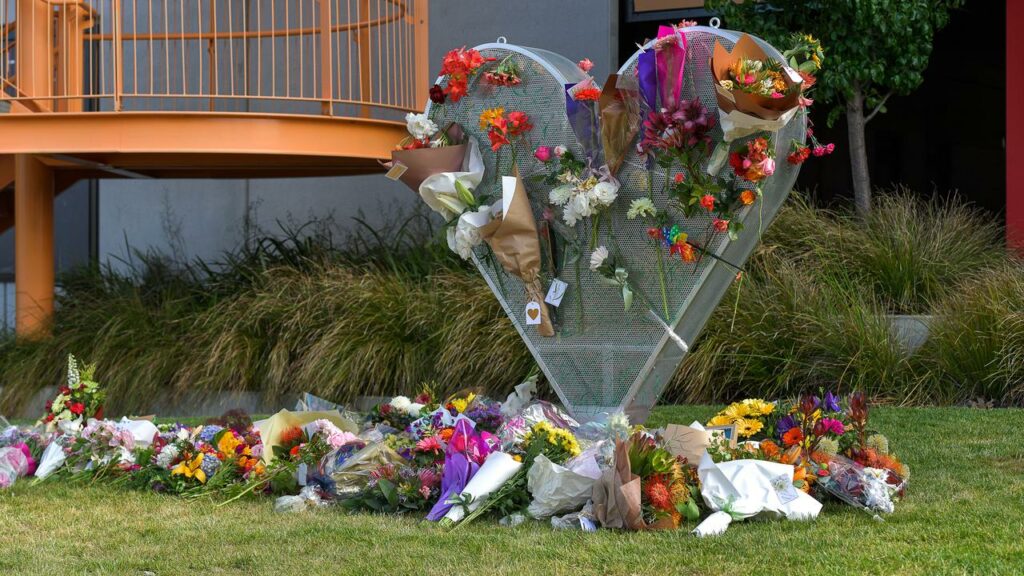 A jumping castle operator has been charged with breaching workplace safety laws following the deaths of six primary school students in Tasmania. 
Chace Harrison, Jalailah Jayne-Maree Jones, Zane Mellor, Addison Stewart, Jye Sheehan and Peter Dodt died after a jumping castle was lifted into the air at Hillcrest Primary School on December 16, 2021. 
They were enjoying end-of-year celebrations with classmates on the school's oval.
Tasmania's workplace safety regulator on Friday said the Director of Public Prosecutions (DPP) had filed a complaint in the Devonport Magistrates Court. 
"The DPP has charged Taz-Zorb, the operator of the jumping castle, with a category two offence under the Work Health and Safety Act 2012," WorkSafe Tasmania said. 
It is alleged Taz-Zorb failed to comply with a health and safety duty in a way that exposed the children to a risk of death or serious injury.
According to the WorkSafe Tasmania website, corporations face a maximum penalty of $1.5 million if found guilty of category two offences. 
Three children were also badly hurt in the incident. 
"This decision comes after a significant investigation undertaken by WorkSafe Tasmania staff which involved many months of work," the regulator said. 
"A large number of documents have been prepared and considered by the investigators and the DPP in order to reach this decision.
"As the matter is now before the court, no further information or comment can be provided." 
WorkSafe Tasmania head Robyn Pearce said she had met with the families involved throughout the year.
Preparations for an inquest examining the incident were put on hold earlier this year, pending potential charges.
There was a two-year window for charges to be laid under Tasmania's workplace health and safety laws.
It is not clear when the matter will be first heard in court. 
More than $1.4 million was raised for the families affected, while countless messages were left outside the school in the days following. 
Chace was remembered as a much-loved big brother and son, with a "cheeky grin" who was often involved in "fun-loving antics".
"Our hearts are broken. Our world has changed forever. Our love for you will always remain the same," his parents Teresa and Craig wrote in a message at his funeral.
The tight-knit community of Devonport, on Tasmania's northwest coast, gathered last December to mark the one-year anniversary. 
"The loss of such cherished … children sent shockwaves through the Devonport community, Tasmania and indeed our entire nation," Tasmanian Premier Jeremy Rockliff said at the time.
"We continue to keep the children, their families and their loved ones in our hearts and in our minds."
AAP